About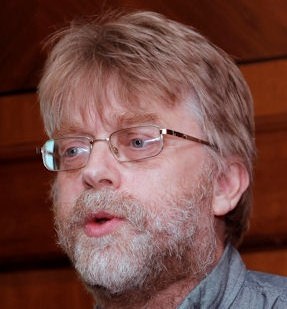 Brian Kelly has worked at UKOLN, University of Bath as UK Web Focus since November 1996.
Key Areas of Work
Areas of Brian Kelly's UK Web Focus work which have had a significant impact include:
Support for the development of a Community of Practice for Web managers and developers

A framework for the exploitation of open standards

A holistic framework for enhancing access to Web resources by people with disabilities

A risks and opportunities framework for making use of Social Web services

Best practices for the preservation of Web resources

Best practices for the provision of amplified events
Approaches
An emphasis has been given to the engagement with users in UK Web Focus activities which has included ways of identifying needs and gathering feedback together with maximising the potential impact of such work through various dissemination channels. These approaches are summarised below:
Events

A key aspect of the work of UK Web Focus has been participation at events in order to maximise dissemination activities. Between 1996 and 2013 Brian gave approximately 400 presentations at events ranging from international and national conferences, national and regional workshops, seminars and online events.

Publications

Activities in key areas of work, including Web accessibility, Web preservation, Web standards and Web 2.0 and the Social Web, have been published in peer-reviewed journals or presented at peer-reviewed conferences. Information on over 50 papers published in peer-reviewed journals, conferences or as invited papers at international conferences which have been published from 1999 and 2013 is available on the UKOLN Web site

In addition to over 50 papers, Brian has also contributed to 5 books on the subjects of Web accessibility, e-learning and Web 2.0.

Brian was also the main contributor to a series of briefing papers published by the QA Focus project and for UKOLN's cultural heritage work.

Participation in Blogs

Since November 2006 Brian has published over 1,190 posts on the UK Web Focus blog.

Brian has also been a significant contributor to several other blogs including UKOLN's Cultural Heritage blog and the JISC PoWR blog.

Culture of Openness

Brian has been pro-active in encouraging an open approach to development work.

As the project director for the JISC-funded QA Focus project, which ran from 2002-2004, Brian ensured that project outputs were made available under a Creative Commons licence.
Posts published on the UK Web Focus blog have been made available under a Creative Commons licence and since 1 January 2011 commercial use of the posts has been permitted.
Comments are permitted on all blog posts on the UK Web Focus blog.
Presentations given since 2006 have been made available under a Creative Commons licence.

Contact Details

Address:
UK Web Focus
UKOLN
University of Bath
Bath
BA2 7AY
UK

Telephone: +44 1225 383943

FAX: +44 1225 386838

Email: B.Kelly@ukoln.ac.uk

Further Information

For further information please see the UK Web Focus blog.
---